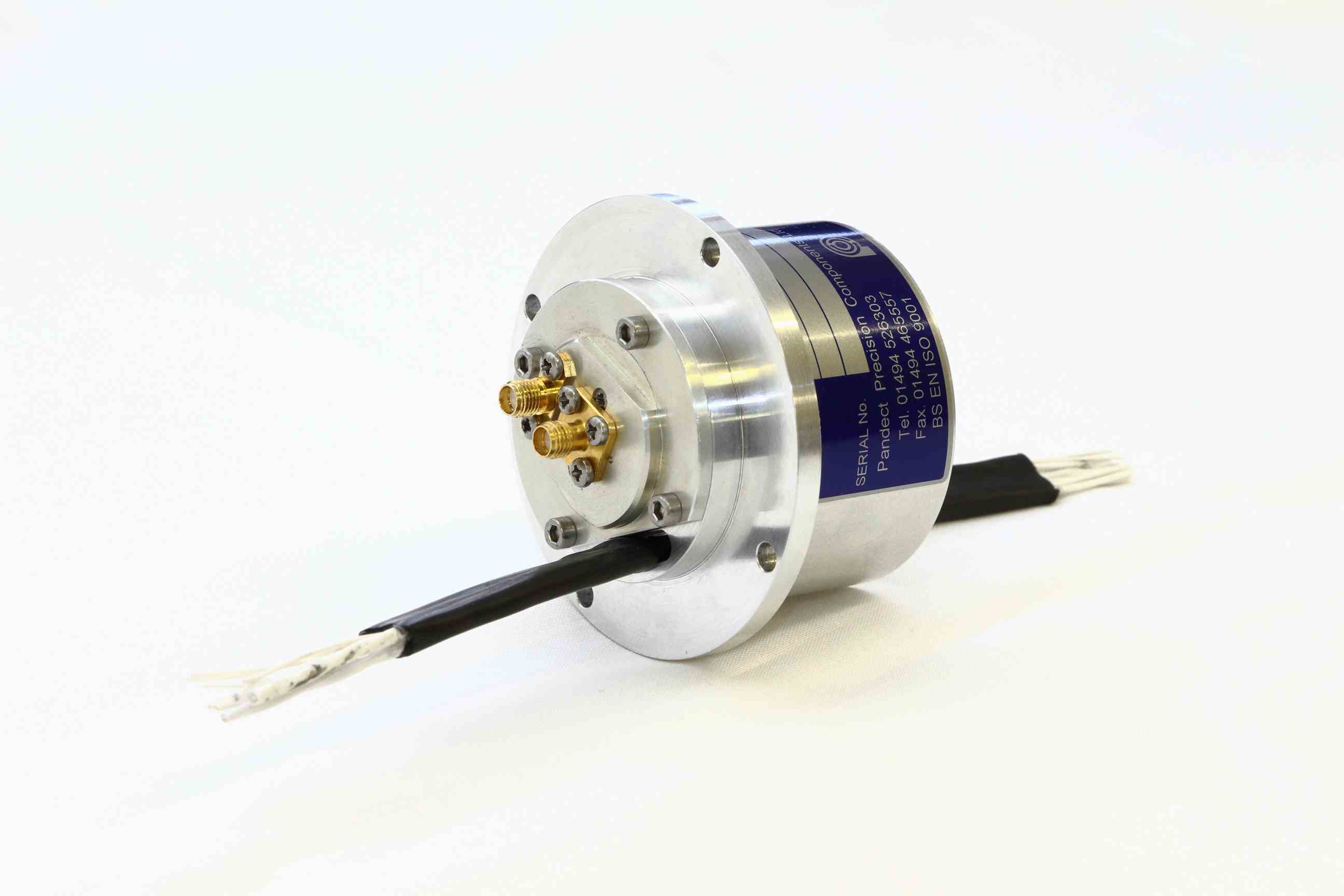 Within military or commercial systems there are many applications where communication of voice, data and video via satellites is necessary while a vehicle is moving. The vehicle may be a UAV, a boat/ship, a train, an airliner, an armoured vehicle or a light vehicle such as a small 4x4 used in surveillance. For such satellite-on-the-move (SOTM) high data rate communications Pandect can integrate inside the bore of a custom-designed slip ring assembly (SRA) microwave rotary joints (RoJo's) in the following frequency bands:
Ka band (26.5GHz to 40GHz)
Or
Ku band (12 GHz to 18GHz)
Or
X-band (7GHz to 12GHz)
Such a μwave RoJo inside the SRA may be a wave-guide design or a co-axial design. The picture shows a Pandect SRA with a co-axial μwave RoJo for a SOTM customer. An SOTM SRA with an integrated μwave RoJo such as this one may be used for many terrestrial, naval or large airborne needs. For very small UAV requirements Pandect would design a much smaller SRA and because its bore would need to be so small the μwave RoJo inside it would have to be a particularly high frequency one.
Some SOTM systems use open-loop tracking using INS. Other solutions use  closed-loop tracking, each employing  a phased-array antenna.
Questions? We'll put you on the right path.
or call
Want to find out more about Pandect?