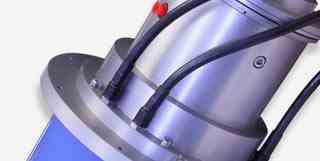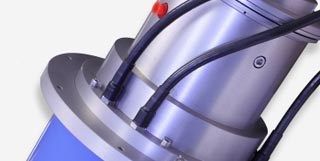 Pandect Precision Components Ltd
Privacy Policy
This privacy policy sets out how we use and protect personal information collected when you use this website.
Who we are
When we say 'we', we mean Pandect Precision Components Ltd (Wellington Road, High Wycombe, Buckinghamshire HP12 3PX). Pandect is the 'data controller' for the information you provide. This means we're responsible for deciding how we can use your information.
We're committed to ensuring that your privacy is protected. Should we ask you to provide information by which you can be identified then you can be assured that it will only be used in accordance with this privacy policy.
What information do we collect about you?
Visitors to our website
When someone visits our website we use a third party service, Google Analytics, to collect standard internet log information and details of visitor behaviours. We do this to find out things such as the number of visitors to the various parts of our site.
This information is only processed in a way which does not identify anyone.
If we want to collect personally identifiable information through our website, we will be up front about this. We will make it clear when we collect personal information and will explain what we intend to do with it.
People who email us
We collect personal information about you when you email us, through our online contact form or directly.
We will also monitor any emails sent to us, including file attachments, for viruses or malicious software. Please be aware that you have a responsibility to ensure that any email you send is within the bounds of the law.
How we'll use your information
We collect information about you to process your enquiry and, if you agree, to email you about other products and services we think may be of interest to you.
We'll use it to provide any products and services you've requested and other purposes, e.g.
to confirm your identity and address
to carry out your instructions
to improve our service
to offer you other services we believe may benefit you unless you ask us not to
We will not share your information for marketing purposes with other companies.
Marketing
We would like to send you information about products and services which may be of interest to you. If you have consented to receive marketing, you may opt out at a later date.
You have a right at any time to stop us from contacting you for marketing purposes. If you no longer wish to be contacted for marketing purposes, please email us.
How long we'll keep your information
We'll keep you information for as long as you have a relationship with us. After it ends we'll keep it where we may need it for our legitimate purposes, e.g. to help us to respond to queries or complaints, or for other reasons, e.g. responding to requests from regulators.
Where we store your information
We store most of our information in the United Kingdom and European Economic Area (EEA). Your information may be transferred and stored in countries outside the EEA. When we do this, we'll ensure it has an appropriate level of protection.
Access to your information and correction
You have the right to request a copy of the information that we hold about you. If you would like a copy of some or all of your personal information, please email us or write to us: Pandect Precision Components Ltd, Wellington Road, High Wycombe, Buckinghamshire HP12 3PX
We want to make sure that your personal information is accurate and up to date. You may ask us to correct or remove information you think is inaccurate.
Security
We are committed to ensuring that your information is secure.
All information transferred between on this website is encrypted using Transport Layer Security (TLS). This can be verified by looking for the secure padlock symbol in the browser address bar.
In order to prevent unauthorised access or disclosure, we have put in place suitable physical, electronic and managerial procedures to safeguard and secure the information we collect online.
How we use cookies
A cookie is a small file which asks permission to be placed on your computer's hard drive. Once you agree, the file is added and the cookie helps analyse web traffic or lets you know when you visit a particular site. Cookies allow web applications to respond to you as an individual. The web application can tailor its operations to your needs, likes and dislikes by gathering and remembering information about your preferences.
We use traffic log cookies to identify which pages are being used. This helps us analyse data about webpage traffic and improve our website in order to tailor it to customer needs. We only use this information for statistical analysis purposes and then the data is removed from the system.
Overall, cookies help us provide you with a better website by enabling us to monitor which pages you find useful and which you do not. A cookie in no way gives us access to your computer or any information about you, other than the data you choose to share with us.
You can choose to accept or decline cookies. Most web browsers automatically accept cookies, but you can usually modify your browser setting to decline cookies if you prefer. This may prevent you from taking full advantage of the website.
Links to other websites
Our website may contain links to other websites of interest. However, once you have used these links to leave our site, you should note that we do not have any control over that other website. Therefore, we cannot be responsible for the protection and privacy of any information which you provide whilst visiting such sites and such sites are not governed by this privacy statement. You should exercise caution and look at the privacy statement applicable to the website in question.
Changes to our privacy policy
Pandect Precision Components Ltd may change this policy from time to time by updating this page. You should check this page from time to time to ensure that you are happy with any changes. This policy was last updated 24th August 2018.
How to contact us
Please contact us if you have any questions about our privacy policy or information we hold about you by email or writing to us: Pandect Precision Components Ltd, Wellington Road, High Wycombe, Buckinghamshire HP12 3PX